12 feet (3.6 meter) scissor lift with automatic walking function that can be used in different operating conditions. No need of external power or manual traction, compact structure, flexible, easy to operate. Only one worker can do forward, backward, turn, fast and slow.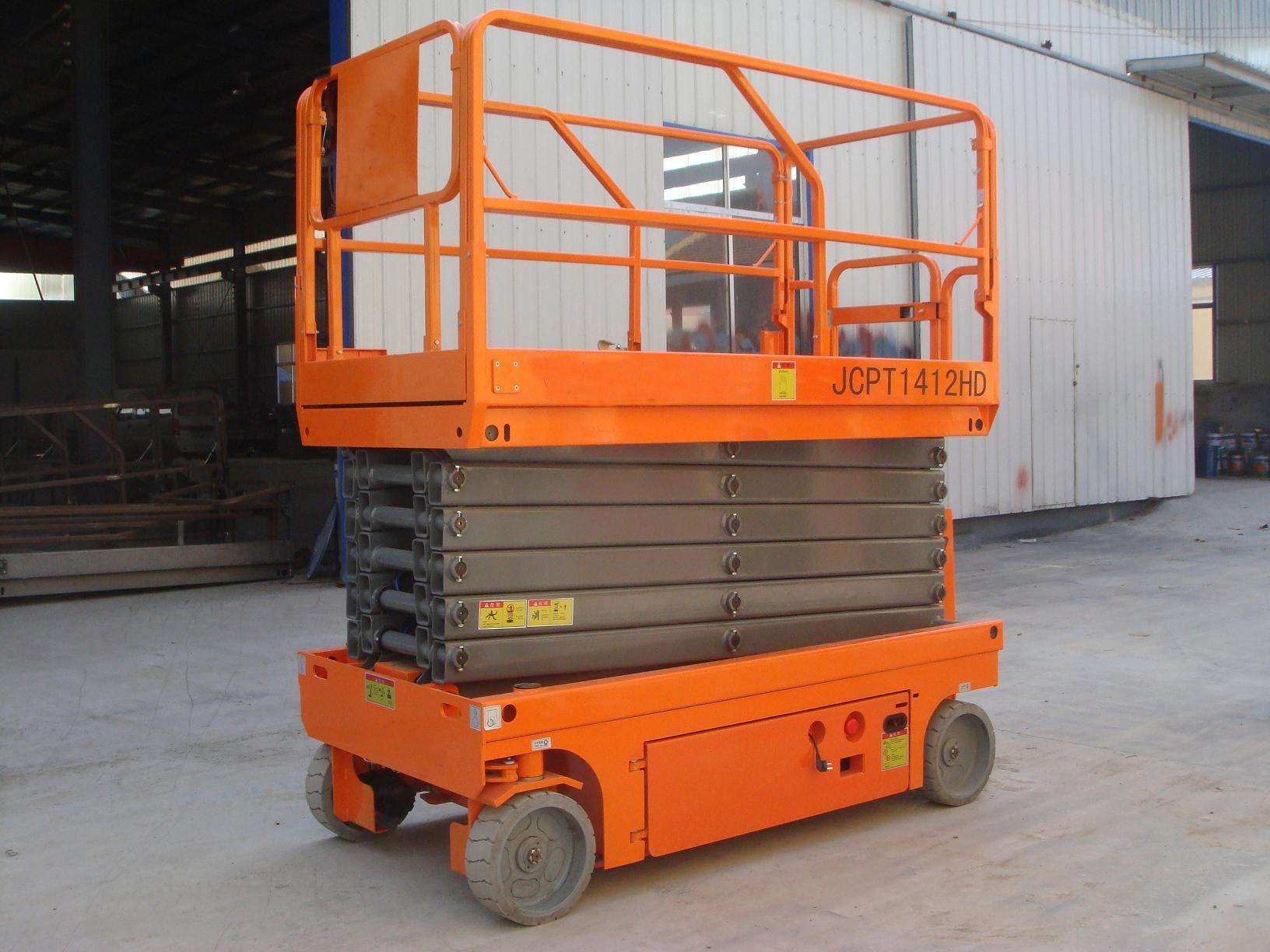 12 feet (3.6 meter) scissor lift parameter:
Rated Loading Capacity: 320kg 480kg
Min. Lifting Height: 800mm
Max. Lifting Height:16000mm
Main Material: High duty steel
After-sales Service Provided:Field installation, commissioning and training
Platform: Anti-skid Checkered Plate
12 feet (3.6 meter) moblie scissor lift: 
Rated load: 300kg 500kg 1000kg 2000kg
Lifting height:3m 6m 8m 10m 12m 14m 16m 18m 20m
Walking mode: hand pull or assist walking
Power supply: ac, battery, diesel, manual
Type: Electric Hydraulic
12 feet (3.6 meter) scissor lift design advantages

:

Flexible: can be used in small places, speed is adjustable.

Convenience: only one worker is required to complete the basic operations such as front, back and steering.

Larger working space: self-propelled scissors lifting platform can be extended to expand the working space.

Safety bar: when the machine needs maintenance, the safety bar can be propped up to ensure safety.

Hydraulic motor: front wheel steering drive is driven by hydraulic motor
12 feet (3.6 meter) scissor lift manufacturer:
DFLIFT is an enterprise specializing in the design, innovation, production and sales of hydraulic lifting platform. The main products are mobile scissor lift, hydraulic scissor lift platform, scissor lift table and stationary scissor lift. We can meet various needs in different fields here, which have won us a good reputation and many loyal customers all over the world.