Industrial scissor lift is specially used in industrial workshop to enhance the equipment of the goods; it is driven by hydraulic power. Industrial scissor lift lifting stability, wide use, the production line is mainly used for the difference in height between the freight, material up and down the line, when the work piece assembly adjustment height, high feeder feeding, large machine loading, storage and handling equipment of workshop and forklift, form a complete set for rapid loading and unloading, etc. DFLIFT is a manufacturer of industrial scissor lifts. We accept industrial scissor lifts customized by various customers. We have professional design experience and competitive prices.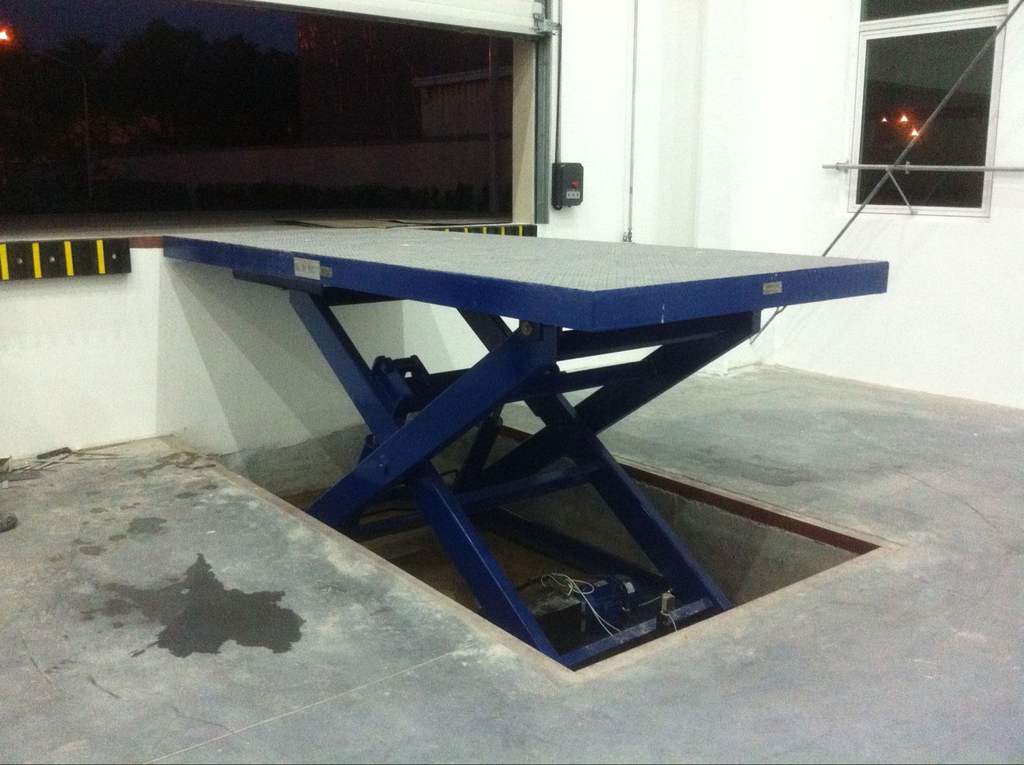 Industrial scissor lift specifications:
Rated Loading Capacity: 500kg-40ton
Max. Lifting Height: 6m
Type: Hydraulic
Power supply: three-phase alternating current
Table size: specified by customer
DFLIFT industrial scissor lift design advantage
Industrial scissor lift has a large lift weight, stable operation and generally large working table. Simple and reliable operation, strong structure, easy installation and maintenance, long service life. Product hydraulic system is equipped with anti-falling and synchronization device. According to user requirements, the production of plate, roller, expansion and other forms of table. Power failure can achieve manual descent, with emergency stop button, convenient, fast and practical. Industrial scissor lift is mainly used in Industrial production lines, warehousing, logistics, shopping malls, stations, docks and other places. The main rotating parts of Industrial scissor lift are wear-resistant composite shaft sleeve and needle roller bearing, which can reduce the wear between the strut and the strut pin and thus extend the service life of the equipment.
According to the lifting platform installation environment and use requirements, choose different optional configuration, can achieve better use effect.
Industrial scissor lift is an excellent alternative to lift and other equipment used to move goods between floors.
All the machines will be full tested before shipment

The total machine guarantee is 12 months

Reply your inquiry in 8 working hours

Customized design is available, OEM are welcomed

Deliver the goods to our customer all over the world with speed and precision

Offer customer the lowest price with high quality lifting machine
Long-term cooperation with you is always our aim, hope we can achieve win-win.