Diesel scissor lift for sale
Diesel off-road scissor lifting platform is a DFLIFT patented product, which is driven by diesel engine and can be used on non-paved road. Diesel scissor lift self-propelled aerial work platform, it has the function of automatic walking can under different working conditions, fast, slow walk, only one person can operate the machine when the work high above the continuous rise and fall, forward, backward, steering movements, such as more traditional hydraulic platform greatly improves the work efficiency, reduce the amount of operating personnel and labor intensity.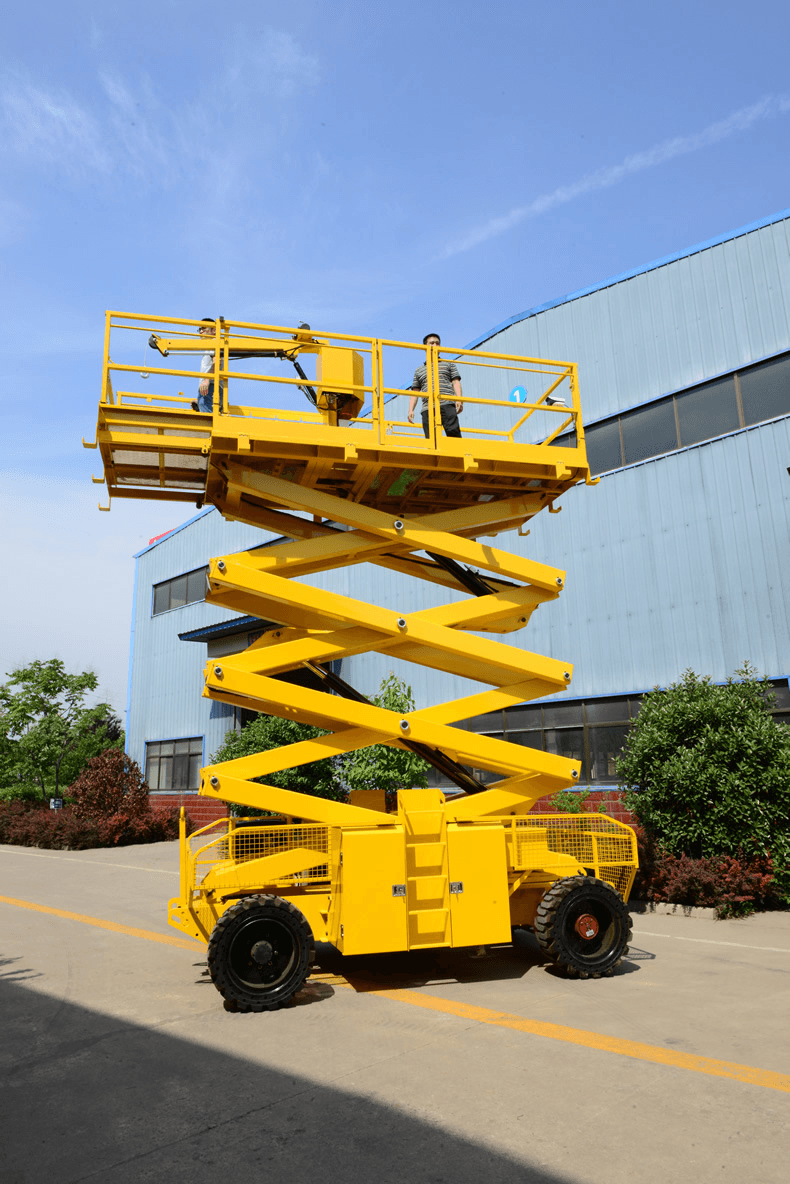 Diesel scissor lift parameter:
Rated Loading Capacity:230kg-680kg
Platform height: 8m 10m 12m 14m 16m
Type: Diesel engine lift platform
Control voltage: 12 V DC
Power supply: diesel engine
1. Safety protection
When the whole vehicle tilts over the safety Angle, the machine will automatically enter into the protection system. Only when the machine is allowed to descend to a safe state, can it be used normally. Diesel scissor lift is equipped with tubing explosion - proof system at each oil cylinder.
2. Stepless speed change
Diesel scissor lift machine only needs one person to operate, all the movements are controlled by the operating handle on the work table, and the motor is stepless variable speed. Effectively prolong the service life of battery and motor, the motor only consumes energy when working. The traveling hydraulic system adopts closed variable pump control system to effectively provide system efficiency. With the boom in any position, the working platform can walk safely; Walking speed decreases with the increase of lifting height.
Diesel scissor lift specifications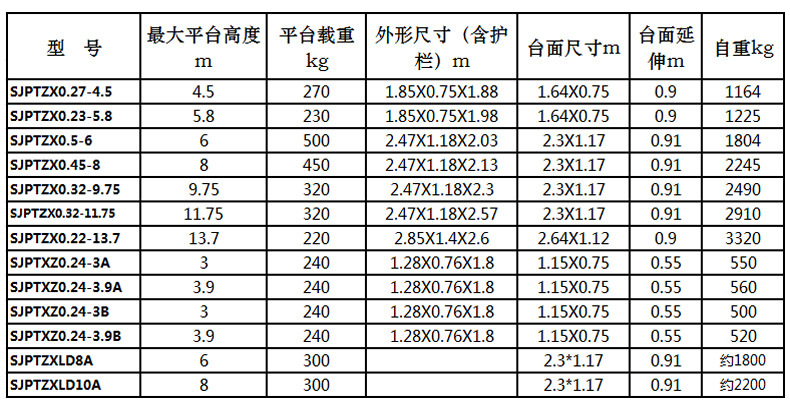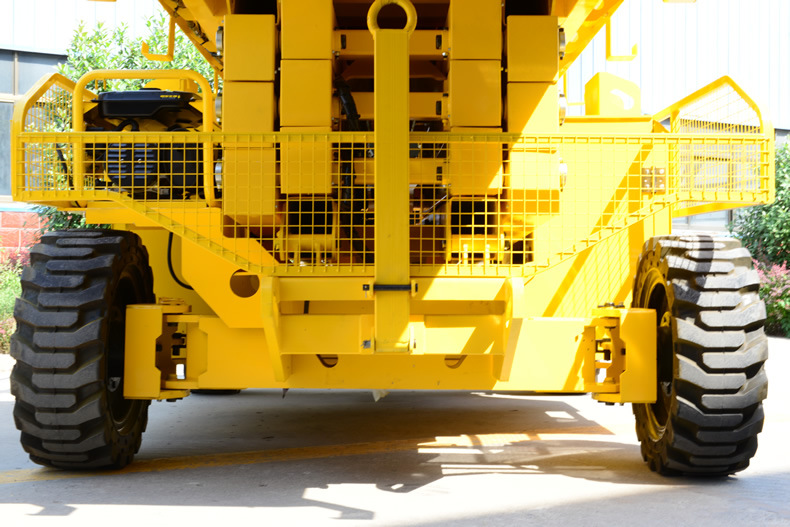 1) Automatic leveling hydraulic outriggers
2) Dual slide-out platform extension deck
3) Folding rails
4) On-board diagnostic system
5) Proportional lift and drive
6) 4 WD
7) Four-wheel braking
8) Emergency stop
9) Rough terrain tires
10) Automatic pothole protection system