Scissor lift workbench is a kind of cargo lifting equipment with good lifting stability and wide range of application. Material on-line and off-line; Adjust the height of work piece during assembly. High feeder feeding; Lifting of components during assembly of large equipment; Large machine tool feeding and discharging; Storage and handling places and forklifts and other vehicles supporting the rapid loading and unloading of goods. According to the requirements of use, the Scissor lift workbench can be configured with accessories for any combination, such as stationary Scissor lift safety protection device, electrical control mode, work platform form, power form, etc. Select the right configuration to maximize the use of the scissor lift workbench. Stationary lift platform of optional configuration of hydraulic power, convenience and the surrounding the lap joint of frame, roller rolling or motor, prevent pinches safe touch, organ type safety guards, moving or motor rotating table, hydraulic turn out, prevent the Scissor lift workbench falling safety support bar, stainless steel retainer, electric or hydraulic Scissor lift workbench walking power system, universal ball mesa.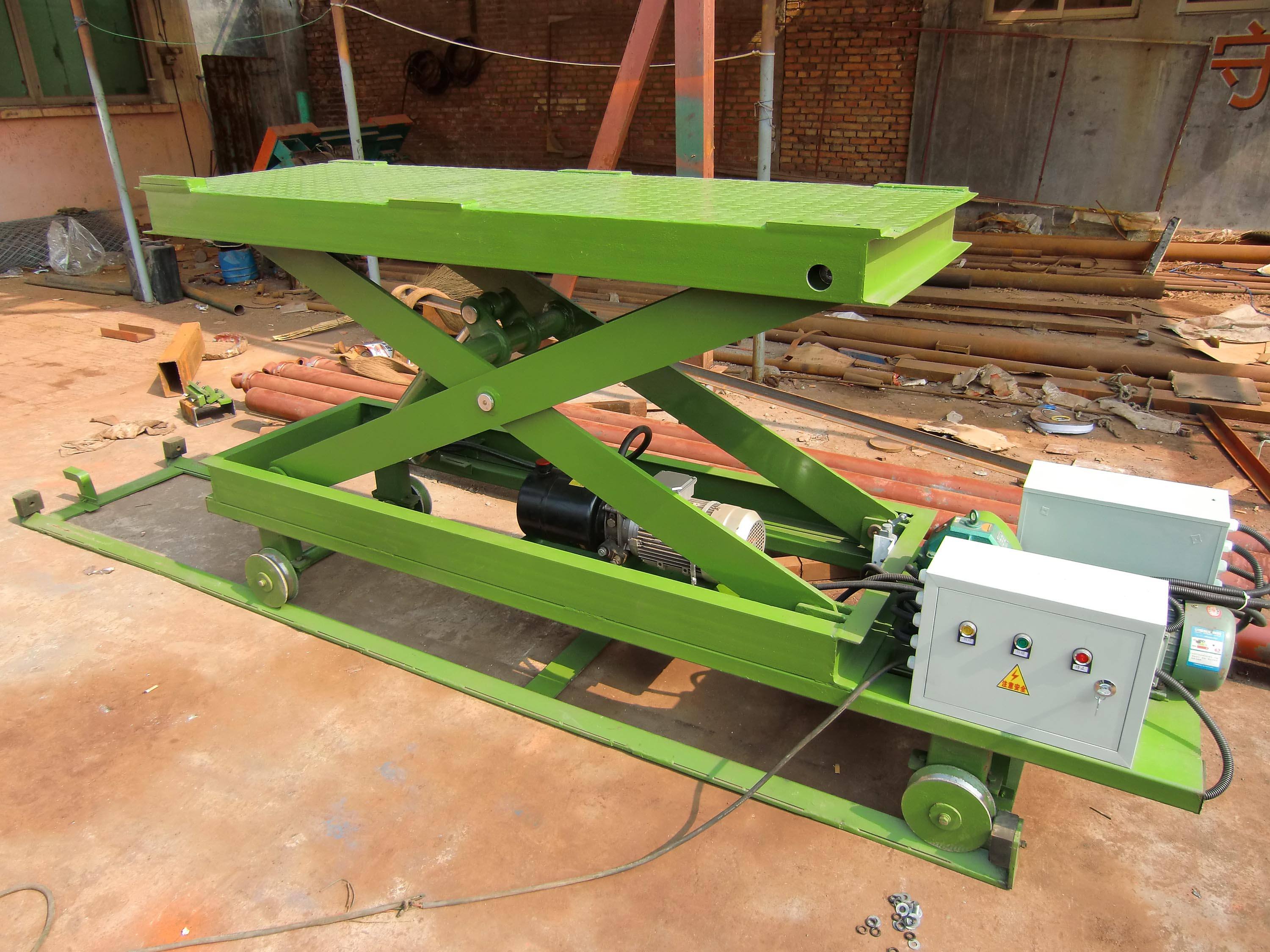 Rated Loading Capacity: 500kg-40ton
Max. Lifting Height: 6m
Type: Hydraulic
Power supply: three-phase alternating current
Table size: specified by customer
Scissor lift workbench parameter table:
Tables 
| | | | | |
| --- | --- | --- | --- | --- |
| Model | Capacity | Lifting height | Weight | Platform size |
| SJG 1-3 | 1000kg | 3000mm | 1600 | 1600x1200mm |
| SJG 1-6.3 | 1000kg | 6300mm | 3280 | 3000x2385mm |
| SJG 1-7.9 | 1000kg | 7900mm | 3100 | 2000x1800mm |
| SJG 2-5 | 2000kg | 5000mm | 3000 | 4500x2160mm |
| SJG3-6.4 | 3000kg | 6400mm | 8500 | 7000x4000mm |
Please do not be confined to above listed models, as our products can be customized, please tell us the lifting height, load capacity and platform size you need.
Why choose DFLIFT Scissor lift?
1. How about the quality of your Scissor lift workbench?
Our factory has 20 years of machining experience. All our machines have passed ISO9001, SGS and CE certification. Has been exported to many countries and regions; has been well received by customers.
2. What's your fixed price for Scissor lift workbench?
We insist on quality first, on the basis of quality, we will get the reasonable and cheapest price!
3. Can you send me video of Scissor lift workbench?
Of course, we'd be happy to send you video.